Questions? Call Us:
(303) 816-8458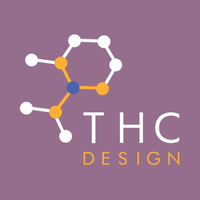 THC Design is the leader in premium cannabis cultivation. Estate grown, single-sourced flower provides consistent experiences with quality and safety across a wide spectrum of brands. Through moral and corporate transparency, THC Design aims to inspire each person and community through the art and science of flower.

CNBS is an authoritative website specializing in highly-detailed and comprehensive guides. We deliver up-to-date information on the latest cannabis research and trends, along with extensive information on the cannabis industry at large.

I'm Guy Sherman, and I started 10Buds.com (Originally The-Junky-G.com) because, quite simply, I was tired of buying subquality products from shady online sites. We all wished that there was a way to know what you were getting into before you bought from one of these retailers, so I decided to create one myself! Now we are one of the top reviewers of marijuana seed banks, weed strains, accessories, and equipment on the internet. This all started from the simple idea that you should be able to read reviews of online marijuana shops, just like you could for just about any other shop you might be interested in purchasing products from.